Order Today!
Freedom Acres Playground Fundraiser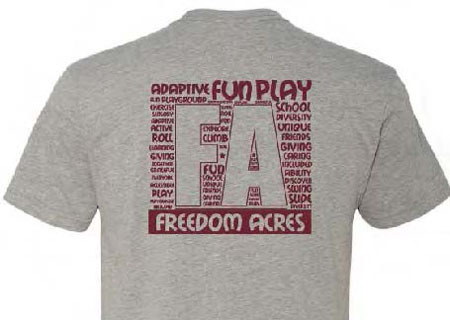 Would you like to get a fabulous T-shirt AND help raise money for a playground for students at Freedom Acres School???? Well here is your chance!
The old playground equipment at Freedom Acres School was torn out 5 years ago and our students have not had a playground since. Our goal is to raise money to put towards our DREAM of an adaptive and inclusive playground that ALL students can play on. All proceeds from the t-shirt orders will go directly into the playground fund.